As I said in my previous post, I'm extremely frustrated with trying to find t-shirt bras. I need to buy one in (black first, then brown) to make into ornate pieces for belly dancing.
I need to send it to the Krishna from Magical Fashions before she goes to India so she can turn it into something like this: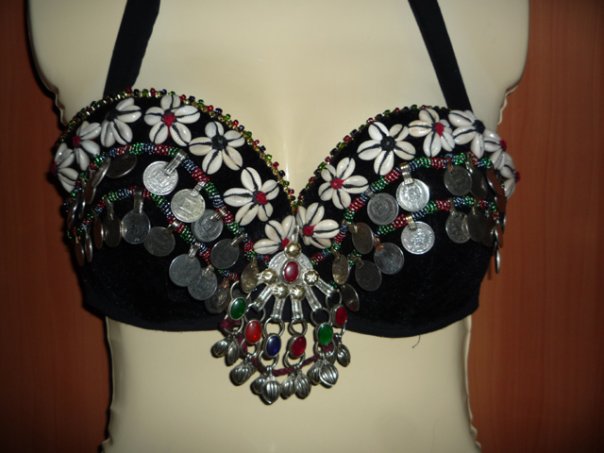 http://magicalfashions.com
Or this: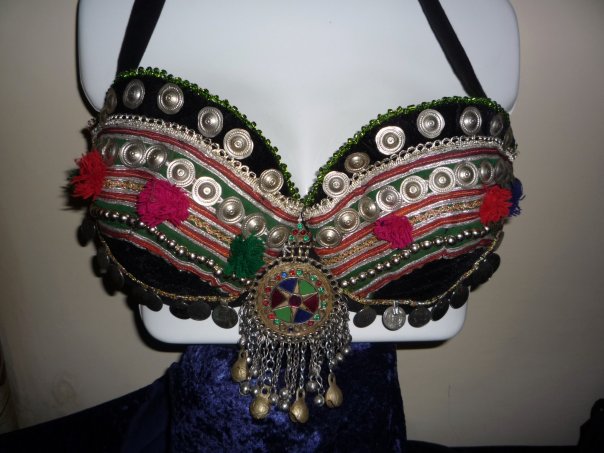 http://magicalfashions.com
On the plus side, I've already gone and ordered a nifty headband. It's a lot like the one Ariel (one of the girls in my troupe) snatched up at our last hafla. That wench took the only black-based headband available! So this is the one I ordered:
Next a seriously hardcore kuchi belt, but I don't really NEED it right this minute. I have 2 pretty banjara mirror belts. One is has circular mirrors, the other rectangular. I'll dig up photos and post them. I bought them on ebay a while ago. Since I don't have a kuchi belt, I'll be getting this one soon: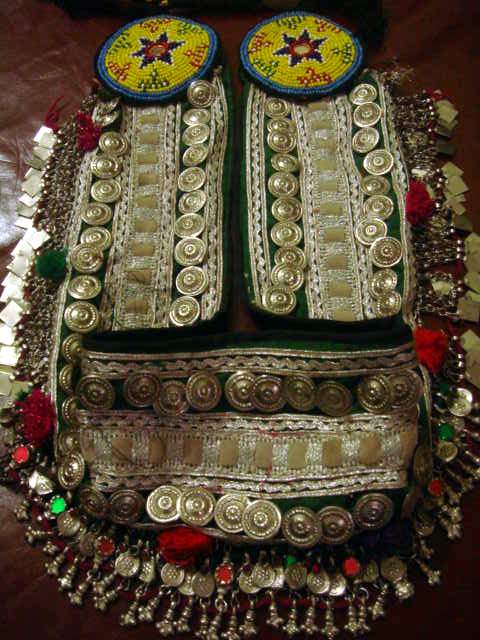 Okay. I'm done pic spamming. My next post will be gal-related. I swear!